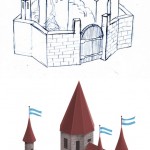 i found vacancy game gisigner in game studio. I recived a test task: to draw evil and good castle. I didnt have limits for work, but it is heavy. I dont know about game design anything. I decied that the castle for strategy.
Then i made some scetches, i looked for lineament evil and good in architecture.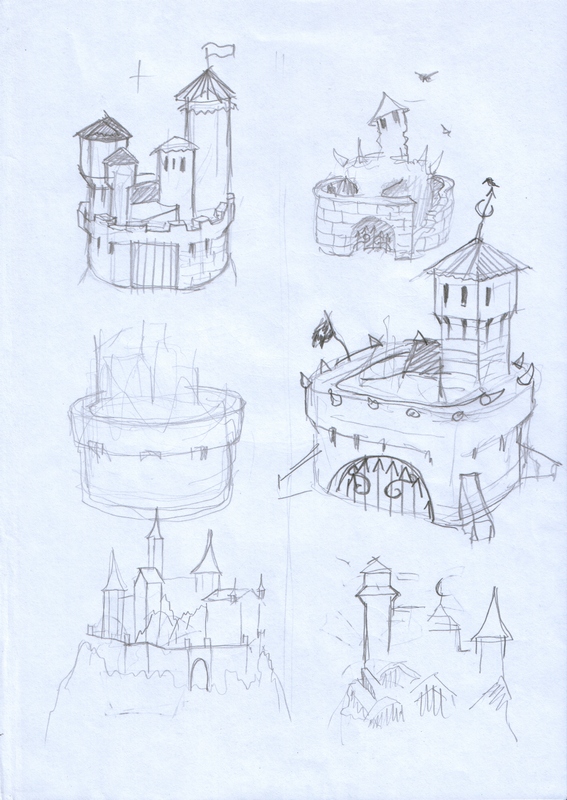 I decided to note the time, and to set time limits for the castle, about six hours for. Это связано с тем, что я легко могу укопаться в деталях и не вылезти из этого сказочного мира, ещё две недели))
В итоге: Должен сразу сказать, что для меня важна была скорость, т.к. свободного времени у меня не вагон. Я вижу кучу ляпов и вижу как в идеале теперь можно сделать. Но вот вам итог.
Для увеличения нажмите на картинку