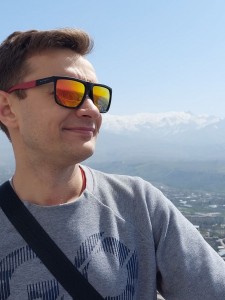 Hello. Everything changes very fast. My clients stoped his bussines activity. And my abroads freelance is close for me.
I choosed freelance and bussines quit long time ago. In this time was happing many inrtersing things. I hired people and my company was growing. I did many different things and learn new skiils. I don't like rutine and was happy discover for me bussines, marketing, photo and video.
But time comes to close my company. There are several reasons. The main reason is not desire to pay taxes in my country. I prefer don't have any money then pay to our government.
Now I think about youtube and living in another country. And I realy love my motherland and our history. I feel sad about this situation. I hope everythis is change in better way.