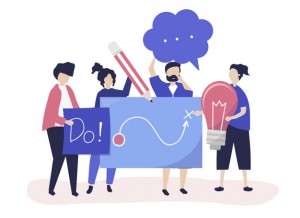 Hey friends!
Quite often I Am faced with routine work. For bussinesman is always hard choose, make it self or find freelancer. It may tooks the same time.
I find out one rule. If your task may repeat several times, you need to find employee. And if you are sure that your task one-time, do on you own.
Easy ways to find employees. Use these services
 FL.ru -  There is easy to find copywriter or designer, but difficult for easy helper
 WorkZilla - There are many people who like simple job, rewrite, cold calls, research information.  You may post job and choose between answears freelancers.
 Kwork  Marketplace services. You can choose one offer or post task.
В данный момент я сам ищу удаленного менеджера по продажам. И выяснил что на авито, есть много фейковых резюме на эту тему. Это всё фирмы предлагающий обзвоны и менеджмент по контракту. Возможно для меня это будет удобнее чем личный помощник.
О результатах напишу позже.